Connecting Us All.....Together
June 24 - Re-launch of brand new website, www.indigiinet.com!
Indigiinet Shareholders packages and new investor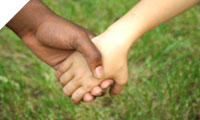 information will be ready for distribution in July
Network expansion continues in Muskoka, Georgian Bay, Tiny and Tay Townships and along the 400 corridor.
Indigiinet continues to engage in several strategic partnership collaborations.
News/media coverage
Article from the Toronto Star, 2005 (outside link)
CTV News Interview - (low-bandwidth)
CTV News Interview - (broadband)

These files are in Windows Media Format (.wmv). If you don't already have it, you will need to will need to download the free Windows Media Player in order to view these files.